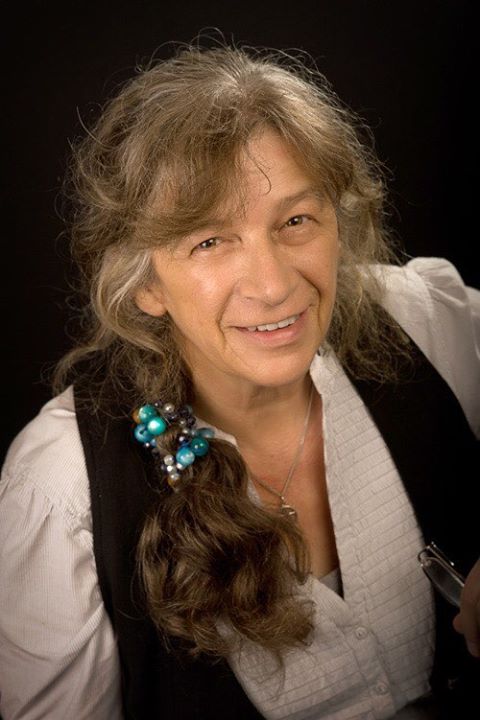 Dr France is currently experiencing broadband problems which have necessitated rescheduling this event to 8th August.
Dr Angela France has an MA and a PHD from the University of Gloucestershire;
she has had poems published in many of the leading journals and has been anthologised a number of times. Her publications include Occupation (Ragged Raven Press, 2009), Lessons in Mallemaroking (Nine Arches Press, 2011), Hide (Nine Arches Press 2013) and The Hill (Nine Arches Press 2017) of which Sheenagh Pugh said "Exuberant, controlled, angry, elegiac, this is a poetry of landscape, politics, witness". The Hill has been developed into a live multi-media poetry show which Angela has been touring, funded by Arts Council England. Angela teaches creative writing at the University of Gloucestershire and in various community settings. She runs a reading series in Cheltenham, 'Buzzwords'.
Her books can be ordered from the following independent bookshops:
Banner Books (Ennistymon)
bannerbooks.ie

Book Corner (Saltburn-by-the-Sea)
bookcornershop.co.uk

The Bookshop (East Grinstead)
eastgrinsteadbookshop.co.uk

Brendon Books (Taunton)
brendonbooks.co.uk

Bridge Bookshop (Isle of Man)
bridge-bookshop.com

Browsers Bookshop (Porthmadog)
browsersbookshop.com

Gullivers Bookshop (Wimborne)
booksandvinyl.co.uk/gullivers

Gnash Comics
gnashcomics.co.uk

Gwisgo Bookworm (Aberearon)
gwisgobookworm.co.uk

Haslemere Bookshop (Haslemere)
haslemerebookshop.co.uk

Hungerford Bookshop (West Berkshire)
hungerfordbookshop.co.uk

Lindum Books (Lincoln)
facebook.com/lindumbooks

Mostly Books (Abingdon)
mostly-books.co.uk

Niche Comics and Bookshop (Cambridgeshire)
nichecomics.co.uk

Red Lion Books (Colchester)
redlionbooks.co.uk

Sam Read Bookseller (Grasmere)
samreadbooks.co.uk

Wivenhoe Bookshop (Essex)
wivenhoebooks.com

The Woodstock Bookshop
woodstockbookshop.co.uk


Join us on Zoom (you will need to register using the ticket link below in order to receive the pass-code, this will be sent by e-mail within 24 hours of the event starting):-
Meeting ID: 886 3623 6852
Dial in to join by phone if you wish:-
+44 330 088 5830
+44 131 460 1196
+44 203 481 5237
+44 203 481 5240
+44 208 080 6591
+44 208 080 6592
Find your local number: https://zoom.us/u/aeg9xXpiad
You can get tickets for this event here:-

https://helmtickets.com/events/6279/angela-france-ticketed-free-event