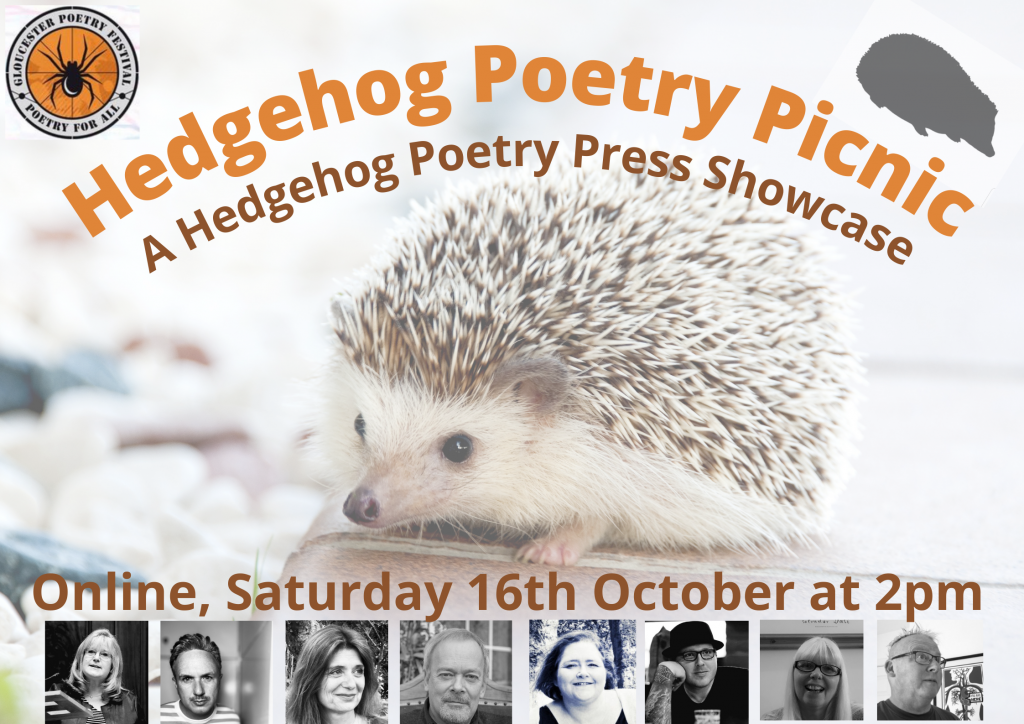 The Hedgehog Poetry Press launched in October 2017. It is the proud home of the 'Cult of the Spiny Hog' which is a type of club for readers and writers of poetry. The press is a little like a co-operative, and whilst 'Cult' members receive everything they publish and free entry to all the competitions, their subscription fees underwrite everything they print.
Socials
Website: https://www.hedgehogpress.co.uk/
Twitter: https://twitter.com/hedgehogpoetry
You will need to register for this event using the link below.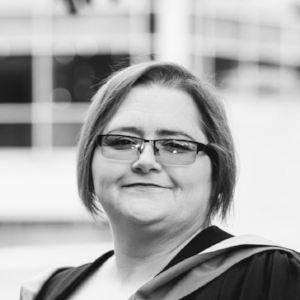 Gaynor Kayne
Gaynor Kane is from Belfast, Northern Ireland. She is published by the Hedgehog Poetry Press and her books include a micro-collection 'Circling the Sun', pamphlets 'Memory Forest' & 'Penned In' (co-written with Karen Mooney) and her full collection 'Venus in Pink Marble', which was Black Bough Poetry's 'Book of the Month' in November 2020. She is a member of three local writing groups, Woman Aloud NI and a volunteer for EastSide Partnership.
Socials:
Website: http://gaynorkane.com
Twitter: https://twitter.com/gaynorkane
Facebook: https://facebook.com/gaynorkanepoet
Instagram: https://instagram.com/gaynorkanepoet/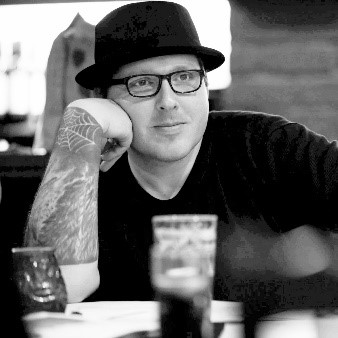 Z. D. Dicks
Z. D. Dicks holds an MA in Creative and Critical Writing from the University of Gloucestershire.
In 2016 he founded the Gloucestershire Poetry Society and the Gloucester Poetry Festival. His poetry is widely published. He is Gloucestershire poet Laureate and his most recent collection Vexed is out now.
Socials:
Twitter: https://twitter.com/ZiggyPoet
Facebook: https://facebook.com/TheGloucestershirePoetLaureate
Website: http://apexpoetry.uk/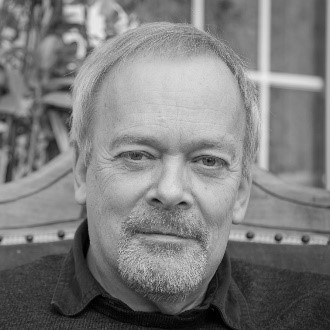 Nigel Kent
Nigel Kent is a Pushcart Prize nominated poet (2019 and 2020) and a reviewer. He is an active member of the Open University Poetry Society, occasionally editing its workshop magazine. He is the author of two collections: 'Saudade'(Hedgehog Poetry Press, 2019) and 'Unmuted' (Hedgehog Poetry Press, to be published 2021) and three pamphlets, 'Psychopathogen', and 'Thinking You Home' and 'A Hostile Environment' written in collaboration with Sarah Thomson.
Socials:
Twitter https://twitter.com/kent_nj
Website: https://nigelkentpoet.wordpress.com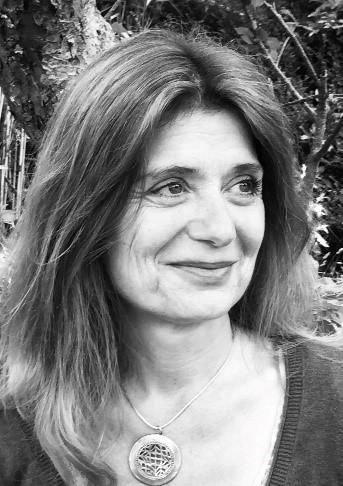 Hélène Demitriades
Hélène jointly won the Hedgehog Press full fat poetry collection competition in December 2020. She will have her debut collection 'The Plumb Line' published in early 2022.
'The Plumb Line is a magnificent, soaring testament to the tenacity of the human spirit. These are powerful, visionary poems, attentive to the body and the dark and tender places of the soul,'
says Forward Prize winner Fiona Benson.
Socials:
Twitter: https://twitter.com/hlnedemetriades
Facebook: https://facebook.com/HlneDemetriades1/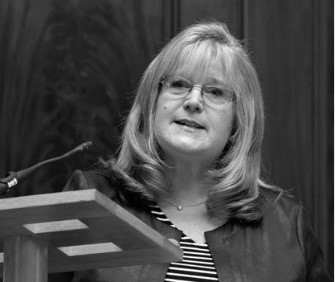 Karen Mooney
A career in human resource management provided preparation for some of Karen's current activities; cats and words. Sometimes they hide, reappearing unexpectedly; sometimes they scratch, sometimes they purr. Her words have appeared in online publications and in 'Penned In', a pamphlet of pandemic poetry co-written with Gaynor Kane published by The Hedgehog Poetry Press. She is currently putting the finishing touches to another pamphlet due out from the Hedgehog Poetry Press later this year.
Socials
Twitter https://twitter.com/1karenmooney
Facebook https://facebook.com/observationsbykaren
Website https://gaynorkane.com/penned-in/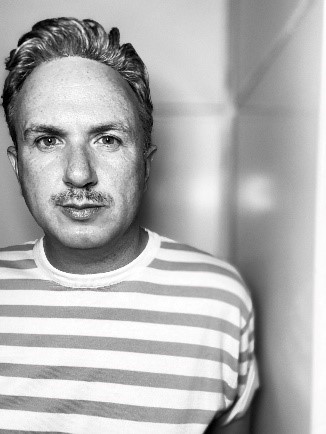 Damien B Donnelly
Damien B. Donnelly is the host and producer of the poetry podcast Eat the Storms. His debut pamphlet, published by The Hedgehog Poetry Press, was Eat the Storms and was featured on the Poetry Book Society Winter List 2020/21. He followed that with a Stickleback micro collection and this year will see the release of 'In the Jitterfritz of Neon', a pamphlet co-written with Irish Poet Eilín de Paor and his first full collection called 'Enough!'.
Socials:
Blog http://deuxiemepeaupoetry.com
Instagram https://instagram.com/damiboy/?hl=en
Podcast https://open.spotify.com/show/0mOECCAcx0kMXg25S0aywi
Eat The Storms https://eatthestorms.com/
YouTube https://youtube.com/user/deuxiemepeau/videos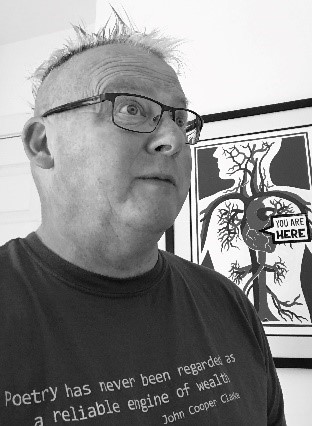 Darren J Beaney
Darren J Beaney is part of a collective that host a regular spoken word night in Brighton/Zoom – Flight of the Dragonfly. He has published two pamphlets with the Hedgehog Poetry Press – Honey Dew and The Machinery of Life. He cuts his own hair. He loves Marmite. His favourite author is George Orwell and he listens to. a lot of punk rock. He tries to blog -(below) and he can be found lurking on Twitter = @DJ_Be_An
Socials:
Website: https://djbeaney.wordpress.com/
Twitter: https://twitter.com/dj_be_an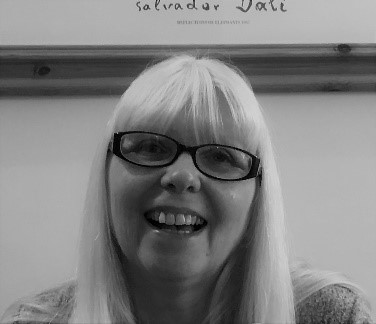 Patricia M Osborne
Patricia M Osborne is married with grown-up children and grandchildren. In 2019 she graduated with an MA in Creative Writing. Patricia is a novelist, poet and short fiction writer. She has been published in various literary magazines and anthologies. She has a successful blog at Whitewingsbooks.com featuring other writers. When Patricia isn't working on her own writing, she enjoys sharing her knowledge, acting as a mentor to fellow writers. Patricia paints pictures with words.
Socials
Facebook: https://facebook.com/triciaosbornewriter/
Website: http://Whitewingsbooks.com
Twitter: https://twitter.com/PMOsborneWriter
Register for the event here:-
https://us02web.zoom.us/meeting/register/tZYod-2hpzkiGdGwCb-njSJm8OfD2ZI_8EYm
If you can only use a voice line you can dial in from the
United Kingdom using one of these numbers:-
0203 481 5237
0203 481 5240
0203 901 7895
0208 080 6591
0208 080 6592
0330 088 5830
0131 460 1196
If you are elsewhere in the world you can find your local
number here:-