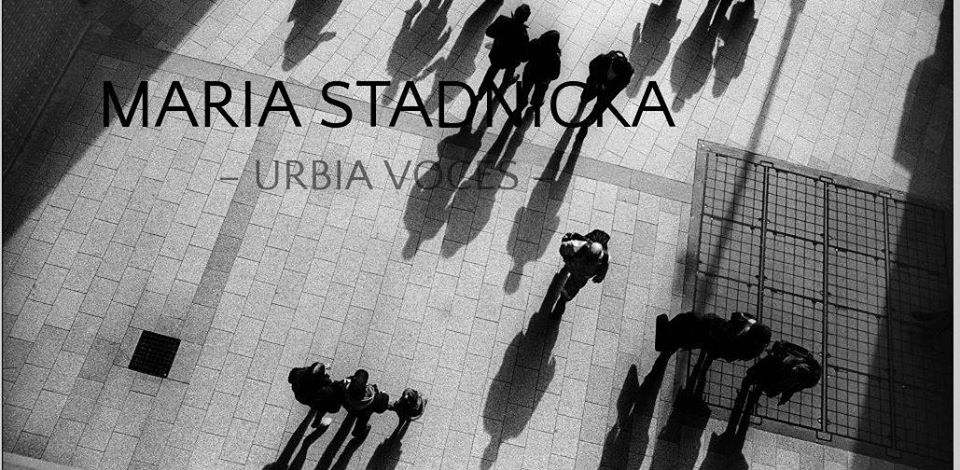 An opportunity to hear Maria Stadnicka perform her poetry.
Maria Stadnicka is a writer, journalist and PhD researcher at UWE, Bristol, UK. She completed her MA in Creative and Critical Writing at University of Gloucestershire.
She won twelve Romanian National Prizes for poetry and her work is published, among others, by Dissident Voice, International Times, Social Alternatives, Tears in the Fence, TEXT, The Journal, The Moth, Shearsman. She recently performed at Edinburgh Fringe Festival, Tears in the Fence Poetry Festival, Cheltenham Literature Festival. Maria is the author of three poetry collections: Somnia (2020, Knives, Forks and Spoons Press), The Unmoving (2018, Broken Sleep Books) and Imperfect (2017, Yew Tree Press). Her next collection Buried Gods Metal Prophets is due out in early 2021 at Guillemot Press.
Her latest book 'Somnia' published this year by the Knives, Forks and Spoons Press was released on 6th April and can be ordered from the following independent bookshops:
Banner Books (Ennistymon)
bannerbooks.ie

Book Corner (Saltburn-by-the-Sea)
bookcornershop.co.uk

The Bookshop (East Grinstead)
eastgrinsteadbookshop.co.uk

Brendon Books (Taunton)
brendonbooks.co.uk

Bridge Bookshop (Isle of Man)
bridge-bookshop.com

Browsers Bookshop (Porthmadog)
browsersbookshop.com

Gullivers Bookshop (Wimborne)
booksandvinyl.co.uk/gullivers

Gnash Comics
gnashcomics.co.uk

Gwisgo Bookworm (Aberearon)
gwisgobookworm.co.uk

Haslemere Bookshop (Haslemere)
haslemerebookshop.co.uk

Hungerford Bookshop (West Berkshire)
hungerfordbookshop.co.uk

Lindum Books (Lincoln)
facebook.com/lindumbooks

Mostly Books (Abingdon)
mostly-books.co.uk

Niche Comics and Bookshop (Cambridgeshire)
nichecomics.co.uk

Red Lion Books (Colchester)
redlionbooks.co.uk

Sam Read Bookseller (Grasmere)
samreadbooks.co.uk

Wivenhoe Bookshop (Essex)
wivenhoebooks.com

The Woodstock Bookshop
woodstockbookshop.co.uk


Further information about her work, collaborations and reviews at http://www.mariastadnicka.com.
Join us on Zoom (you will need to register using the ticket link below in order to receive the pass-code):-
Meeting ID: 818 1980 9768
Dial in to join by phone if you wish:-
+44 330 088 5830
+44 131 460 1196
+44 203 481 5237
+44 203 481 5240
+44 208 080 6591
+44 208 080 6592
Find your local number: https://zoom.us/u/aeg9xXpiad
You can get tickets for this event here:-

https://helmtickets.com/events/6170/maria-stadnicka