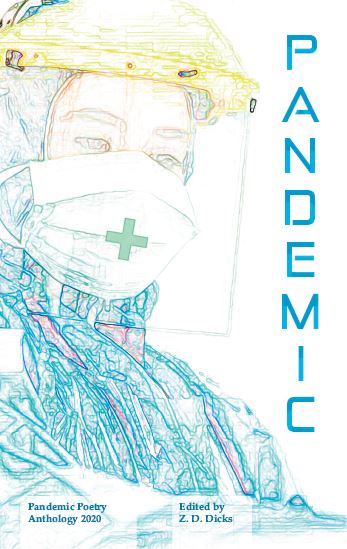 The Pandemic Poetry Anthology Launch
Join us for an evening of poetry defined by the pandemic, all from the new anthology.
The anthology was the brainchild of the Gloucestershire Poet Laureate Z. D. Dicks but has been put into action by a dedicated team. All this to raise funds for PPE/Resources for frontline workers.
Join us on the night and be a part of this cultural phenomenon.
Join us on Zoom (you will need to register using the ticket link below in order to receive the pass-code, this will be sent by e-mail within 24 hours of the event starting):-
Meeting ID: 845 2200 0880
Dial in to join by phone if you wish:-
+44 330 088 5830
+44 131 460 1196
+44 203 481 5237
+44 203 481 5240
+44 208 080 6591
+44 208 080 6592
Find your local number: https://zoom.us/u/aeg9xXpiad
You can get tickets for this event here:-
https://helmtickets.com/events/6658/zoom-pandemic-launch-ticketed-free-event
Pre-order your copy of the Pandemic Poetry Anthology