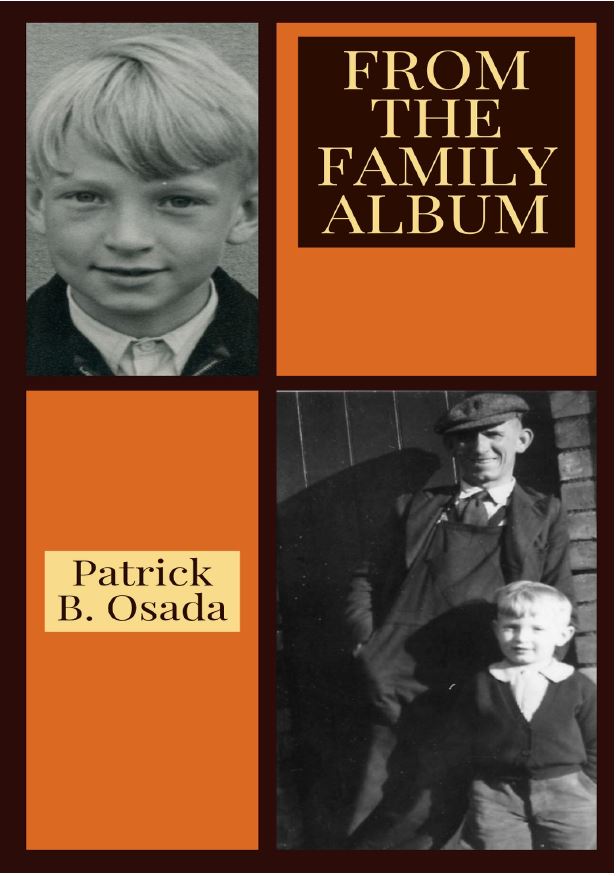 Join us for reading followed by Q&A. Patrick B. Osada grew up in Gloucester, where he still has friends and relatives. He attended Sir Thomas Rich's Grammar School, trained as a teacher, eventually retiring from a post as Headteacher of a school in Aylesbury.
He has been connected with poetry throughout his adult life, as writer, an editor and reviewer of poetry for magazines. He recently retired after ten years as part of SOUTH Poetry Magazine's Management Team and as the Magazine's Reviews Editor.
His first poetry collection, Close to the Edge was published in 1996 & won the prestigious ROSEMARY ARTHUR AWARD. He has published six collections, How The Light Gets In was launched in June 2018 and his new collection, From The Family Album will be launched on Thursday, October 1st., National Poetry Day.
Patrick's nature and environmental poems have received many favourable reviews:
"in the tradition of John Clare…"
Kevin Bailey, HQ Magazine;
"A modern Edward Thomas in some respects."
Patricia Oxley, Acumen.
His new collection, From The Family Album, has already received some excellent reviews:
"This, Osada's 7th collection, makes an immediate appeal right from the title poem…"
David Ashbee, Poet, Reviewer SOUTH poetry Magazine
"… well composed poems with an appealing realism. I also found them wonderfully full of warmth and humanity."
Amy Wack, Poetry Editor, Seren
"There are meditations on nature, youth, age and enduring love…Patrick Osada's meticulous honesty and crafted verse also includes unexpected moments on this affecting and deceptively gentle journey".
Greg Freeman, Reviews Editor, Write Out Loud
Patrick's work has been broadcast on national and local radio and widely published in magazines, anthologies and on the internet..
For more information about his work, a selection of his poetry for October, and information about how to purchase his new collection, visit:
Patrick is married with two grown up sons and has three grandchildren. He has lived in semi-rural Warfield, Berkshire for many years.
A video of Patrick reading two poems from the collection can be viewed on YouTube:
Join us on Zoom (you will need to register using the ticket link below in order to receive the pass-code, this will be sent by e-mail within 24 hours of the event starting):-
Meeting ID: 867 7957 4359
Dial in to join by phone if you wish:-
+44 330 088 5830
+44 131 460 1196
+44 203 481 5237
+44 203 481 5240
+44 208 080 6591
+44 208 080 6592
Find your local number: https://zoom.us/u/aeg9xXpiad
You can get tickets for this event here:-

https://helmtickets.com/events/6637/patrick-osada-ticketed-free-event